A Crucial Step Towards Accountability, Environmental Protection, and Justice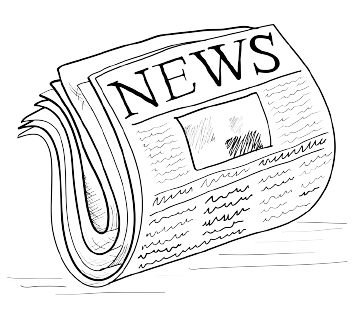 Introduction
The 3M AFFF settlement for $10.3 billion marks a significant milestone in addressing environmental concerns and public health risks associated with per- and polyfluoroalkyl substances (PFAS) found in firefighting foams. This essay explores the key aspects of the settlement, including compensation for affected communities, environmental remediation efforts, investment in research and development, and the invaluable role played by plaintiffs' attorneys. Furthermore, the 3M AFFF settlement sets a precedent for corporate accountability, fosters environmental stewardship, and promotes justice for affected individuals. Stag Liuzza remains committed to holding corporate polluters accountable for cleaning up their PFAS pollution.
Compensation for Affected Communities
First, the 3M AFFF settlement allocates $10.3 billion to address damages caused by PFAS contamination, providing financial support for testing, treatment, and monitoring of affected communities' drinking water supplies. This compensation recognizes the responsibility of corporations and helps mitigate the adverse impacts experienced by those affected by PFAS contamination.
Environmental Remediation Efforts
Additionally, the settlement emphasizes the need for initiative-taking measures to prevent future harm. It supports comprehensive environmental remediation to address PFAS contamination and mitigate its long-term effects. This commitment demonstrates a dedication to safeguarding public health and the environment.
Recognition of Plaintiffs' Attorneys' Contributions
Moreover, this settlement acknowledges the pivotal role played by plaintiffs' attorneys in advocating for justice. Through their dedication, expertise, and legal representation, plaintiffs' attorneys successfully negotiated the substantial settlement amount. Additionally, their efforts raised awareness about the health risks associated with PFAS contamination, influencing public opinion, and driving regulatory and corporate actions. In short, trial lawyers help to hold polluters accountable for the harms they cause to communities.
Conclusion
The 3M AFFF settlement serves as a crucial step towards accountability, environmental protection, and justice. By compensating affected communities, supporting environmental remediation efforts, investing in research and development, and recognizing the contributions of plaintiffs' attorneys, this settlement sets a precedent for corporate responsibility and fosters a shift towards sustainable practices. Moreover, it signifies the commitment to safeguard public health, mitigate environmental damage, and ensure justice for those impacted by PFAS contamination. This landmark settlement lays the foundation for a more responsible and sustainable future. Stag Liuzza represents water districts and municipalities to recover the costs related to PFAS.