Ashley Liuzza's practice centers on litigating complex environmental pollution claims, toxic exposure claims, and mineral royalty disputes. Ashley represents a variety of impacted residents, landowners, and mineral owners throughout Louisiana and other states.
She is committed to helping her clients level the playing field against some of the largest corporations and names in the oil and gas industry.
Ashley has successfully resolved numerous mass tort cases involving environmental exposure and pollution. She represented hundreds of residents impacted by industrial air pollution following Hurricane Katrina in re Bertucci Contracting Co., LLC as Owner of the M/V Sharon Gail, 2:12-cv-0664, United States District Court for the Eastern District of Louisiana. Ashley also represented hundreds of residents in Nolan, et al. v. Exxon Mobil Corp., et al. who suffered damages from air emissions from a refinery in Baton Rouge, Louisiana. Ashley has also successfully litigated numerous oil and gas land contamination cases throughout Louisiana which have led to remediation projects for her clients in addition to monetary recovery.
A number of courts have trusted Ashley to fill leadership positions in significant litigation. Ashley was also appointed co-lead class counsel in Wheeler, et al. v. Arkema, et al. in the Federal District Court for the Southern District of Texas, on behalf of a class of over 20,000 members outside of Houston, Texas for their injuries following fires at the Arkema facility during Hurricane Harvey. After obtaining class certification in Wagner, et al. v. Tammany Holding Company, et al. in Civil District Court for the Parish of Orleans, Ashley was appointed co-lead class counsel with Michael Stag and Matthew Rogenes. Most recently, Ashley was appointed interim class counsel in Bryant v. Intercontinental Terminals Company, LLC.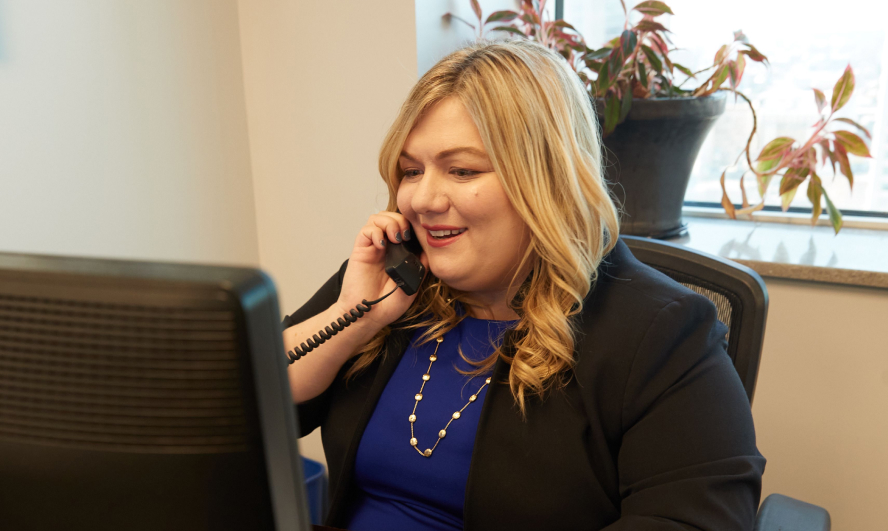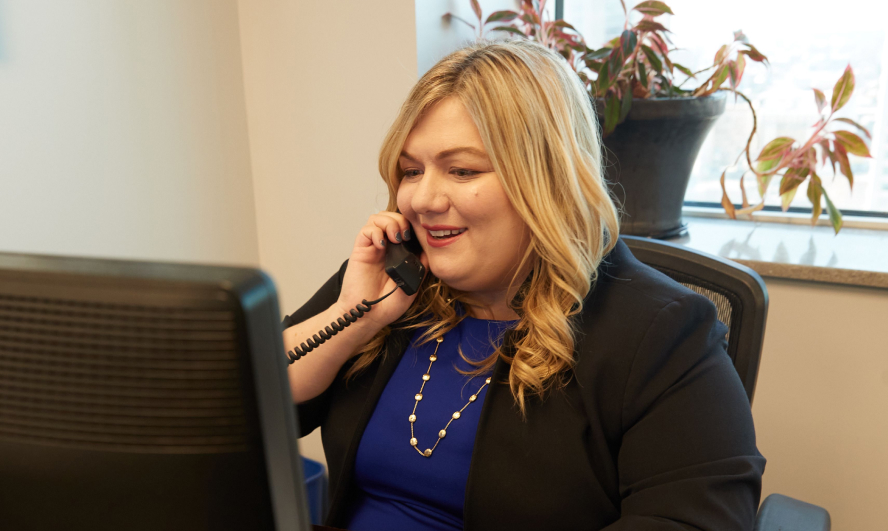 In her cases, big and small, Ashley makes sure that her clients have someone to stand up for them. She prides herself on being available to her clients and helping them get the justice they deserve.
In addition to her caseload, she has published and presented on topics within environmental law and unfair trade practices. Ashley also served as an Adjunct Professor of Advocacy at Loyola University College of Law in 2018-2019. She served on the board of the Association for Women Attorneys for several years, including as President of the organization in 2016. In 2018, Ashley joined the board of directors for the Coalition to Restore Coastal Louisiana, serving as Secretary in 2021 and Vice-Chair in 2022 and 2023.
During law school, Ashley served as a judicial intern for the Honorable Chief Justice Bernette J. Johnson of the Louisiana Supreme Court and the Honorable Judge Ross P. LaDart of the 24th Judicial District Court for Jefferson Parish. As part of Loyola's Moot Court program, Ashley was in the top four individuals for the intramural competition, served as an oralist for the Information, Technology, and Privacy Law team, and served as the Chairman of the Moot Court Board her final year. Ashley was also active in the Loyola Law Review, where she edited the works of numerous authors and published her own works.
Ashley was born and raised in St. Bernard Parish. She now resides in Uptown New Orleans and enjoys exploring the city, learning more about wine, and traveling with her husband, Christopher.
Education
Millsaps College, B.A.
Loyola University New Orleans College of Law, J.D., cum laude
Admissions
Louisiana State Bar Association
U.S. District Court, Eastern District of Louisiana
U.S. District Court, Middle District of Louisiana
U.S. District Court, Western District of Louisiana
Professional Organizations
American Bar Association
New Orleans Bar Association
Louisiana State Bar Association
Federal Bar Association
Association for Women Attorneys, 2015-2016 President
Louisiana Association for Justice
American Association for Justice
Academy of New Orleans Trial Lawyers
Coalition to Restore Coastal Louisiana, Board Member
Publications and Presentations
Cheramie Services v. Shell: Private Actions Under the Louisiana Unfair Trade Practices and Consumer Protection Act-Where Do We Stand?, 57 Loyola Law Review 207 (2011).
Buyer Beware: How Purchasers are Left Holding the Bag When it Comes to Property Damages Under the Subsequent Purchaser Doctrine, 58 Loyola Law Review 375 (2011).
Careers in Environmental Law, Loyola University New Orleans College of Law, September 2015.
Eagle Pipe Could Affect Clients in a Variety of Practice Areas, Louisiana Advocates, April 2016.
Class Actions and Environmental Litigation, Guest Lecturer for Developing a High End Civil Trial Practice, Howard University School of Law, October 2018.
WDLA: No post-production deductions from unleased mineral proceeds, Louisiana Advocates, May 2019.
Profiles in Professionalism: Modern Environmental Litigation, Louisiana Association for Justice, September 13, 2019.
The Subsequent Purchaser Doctrine: Potential Challenges for lawyers in all Practice Areas, Tulane Law School's 31st Annual CLE by the Hour, December 29, 2022.
Time to Reconsider the Subsequent Purchaser Doctrine, Louisiana Advocates, December 2022.
Honors and Awards
New Orleans City Business Leader in Law 2018
Selected for Rising Star Super Lawyers, 2017-2022
President of the Association for Women Attorneys, 2015-2016
Loyola Law Review
Loyola Moot Court, Chairman 2011-2012
Order of the Barristers
Law Excellence Awards for the highest grades in Civil Law Property II, Pretrial Practice, and Successions
Practice Areas
Environmental Pollution
Mineral Royalty Disputes
Toxic and Radioactive Materials Exposure
We prefer doing to talking (except in court), we take the bull by the horns and give you clear and practical advice. Personal, to the point and in plain language. Any questions? Feel free to call or to drop by.
After reviewing your medical costs, lost wages, and pain and suffering damages,
we can help you understand what your case is worth
and plan a road map going forward.
After reviewing your medical costs, lost wages, and pain and suffering damages,
we can help you understand what your case is worth
and plan a road map going forward.
$1.056 billion verdict against Exxon Mobil
If you think you may have a claim and need legal help to hold those parties responsible for damage that they have caused, contact an attorney from our firm.