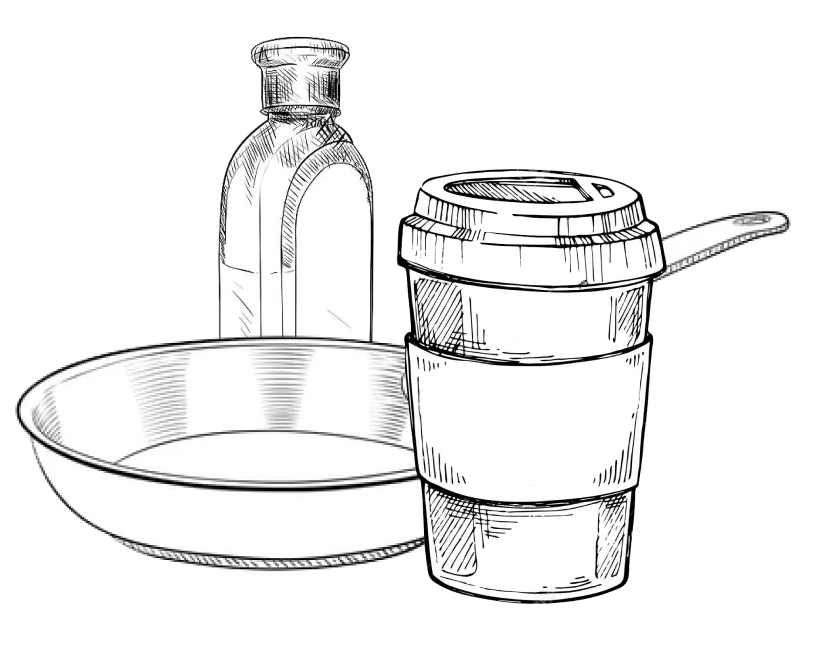 Detectable Levels in Produce
Studies found PFAS in a wide range of food products, including produce, meat, and dairy. Research shows that almost half of the produce samples tested by EWG contained detectable levels of PFAS.
Potential Sources: Pesticide Use, Soil, and Water Contamination
PFAS can enter the food supply through various routes. Pesticides used on fruits and vegetables, particularly those designed to control pests, have been identified as a significant source of PFAS contamination. These pesticides are directly applied to the crops, allowing PFAS to be absorbed by the plants and eventually making their way into our food.
Apart from pesticide use, PFAS can contaminate the food supply through contaminated soil and water. Given their persistent nature, these chemicals can persist in the environment for prolonged periods, accumulating in the soil and water over time. Consequently, crops grown in such environments are at risk of absorbing PFAS, leading to potential contamination of the food produced.
Health Risks and Vulnerable Populations
The accumulation of PFAS in the body over time poses serious health risks. Even low levels of exposure can have significant consequences, highlighting the urgency of addressing this issue. It is particularly concerning for vulnerable populations such as children and pregnant women. Children, in their crucial developmental stages, are more susceptible to the harmful effects of PFAS. Pregnant women, when exposed to PFAS, can pass on these chemicals to their developing fetuses, potentially resulting in various health complications.
Regulatory Landscape: Evolving Guidelines
The regulatory framework concerning PFAS in food is still developing. Currently, there are no federal limits on the acceptable levels of PFAS in food. However, the Food and Drug Administration (FDA) has provided guidance on the matter, demonstrating recognition of the significance of this issue and the need for action.
Strategies to Reduce Exposure: Choosing Organic and Avoiding Non-Stick Cookware
While regulatory measures are essential, individuals can also take steps to reduce their exposure to PFAS in food. Opting for organic foods is a highly effective strategy. Organic farming methods prohibit the use of synthetic pesticides that contain PFAS, significantly reducing the risk of contamination in organic produce. Additionally, organic farming practices contribute to safeguarding the soil and water from contamination, thereby reducing the overall presence of PFAS in the environment.
Another crucial step is to avoid non-stick cookware and other products that are coated with PFAS. When these coatings are heated, PFAS can be released into the air and food, leading to unintended exposure.
Furthermore, raising awareness about potential sources of PFAS in the environment is important. By actively identifying and addressing contamination sources, such as polluted water sources or industrial sites, individuals can minimize their overall exposure to these harmful chemicals.
Mitigating the Risks of PFAS in Food: Protecting Health and Future Generations
In conclusion, the presence of PFAS in US food pesticides is a growing concern. Studies have detected detectable levels of PFAS in a variety of food products, primarily due to pesticide use and contamination of soil and water. The accumulation of PFAS in the body poses significant health risks, particularly for vulnerable populations. While the regulatory landscape is still evolving, individuals can take action to reduce their exposure to PFAS in food. Choosing organic produce and avoiding non-stick cookware are effective strategies, as they minimize the chances of PFAS contamination. Additionally, identifying and addressing potential sources of PFAS in the environment is crucial for protecting our health and the well-being of future generations. By implementing these measures, we can work towards mitigating the risks associated with PFAS in our food supply.