Accidents involving semi-trucks can have devastating consequences, particularly when it comes to personal injuries. In such situations, understanding insurance coverage is important. This article explores various insurance coverage options and considerations relevant to personal injuries arising from accidents with semi-trucks.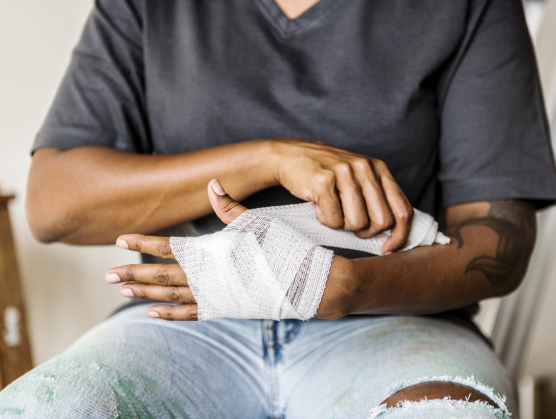 Liability Insurance
Liability insurance is crucial in a semi-truck accident. Trucking companies must carry substantial liability insurance to protect against potential injuries and damages caused by their vehicles. This coverage ensures that injured people have a way of seeking re-payment for their medical expenses, lost wages, pain, and suffering. Coverage may extend from bodily injury liability and property damage liability to uninsured or underinsured motorist coverage, which can be particularly relevant in hit-and-run situations or when the responsible party doesn't have enough insurance to cover the damage caused by the crash.
No-Fault Insurance and Personal Injury Protection
Some jurisdictions have a system of no-fault insurance. This forces those involved in a wreck to seek re-payment from their own insurance, regardless of who is at fault for the wreck. Personal Injury Protection (PIP) coverage is a component of no-fault insurance that can be relevant in accidents with semi-trucks. PIP coverage typically provides benefits such as medical expenses, lost wages, and other related costs. However, the specific coverage and limits can vary depending on the state and insurance policy.
Medical Payments Coverage
Another insurance coverage option that can be helpful in accidents with semi-trucks is medical payments coverage, often referred to as "med pay." Med pay coverage helps pay for their medical expenses resulting from an accident, regardless of fault. This coverage can be particularly valuable in cases where individuals do not have health insurance or have high deductibles and copayments. Med pay coverage may also extend to other accident-related costs, such as ambulance fees or rehabilitation expenses.
Seeking Additional Compensation
In accidents with 18-wheelers, the available insurance may not always be enough to fully repay the injured parties. If so, those people may explore other avenues for recovery. This can include filing a personal injury lawsuit against the trucking company or other responsible parties. An experienced personal injury attorney can help navigate the legal process, assess the available insurance coverage, and pursue additional compensation through negotiations or litigation if necessary.
In accidents with semi-trucks resulting in personal injuries, understanding insurance coverage options is crucial for injured parties seeking compensation. Liability insurance, no-fault insurance with personal injury protection, and medical payments coverage can provide financial support for medical expenses and other accident-related costs. However, in cases where insurance coverage falls short, or the insurance company refuses to pay fair compensation, individuals may consider pursuing legal action to seek additional compensation.